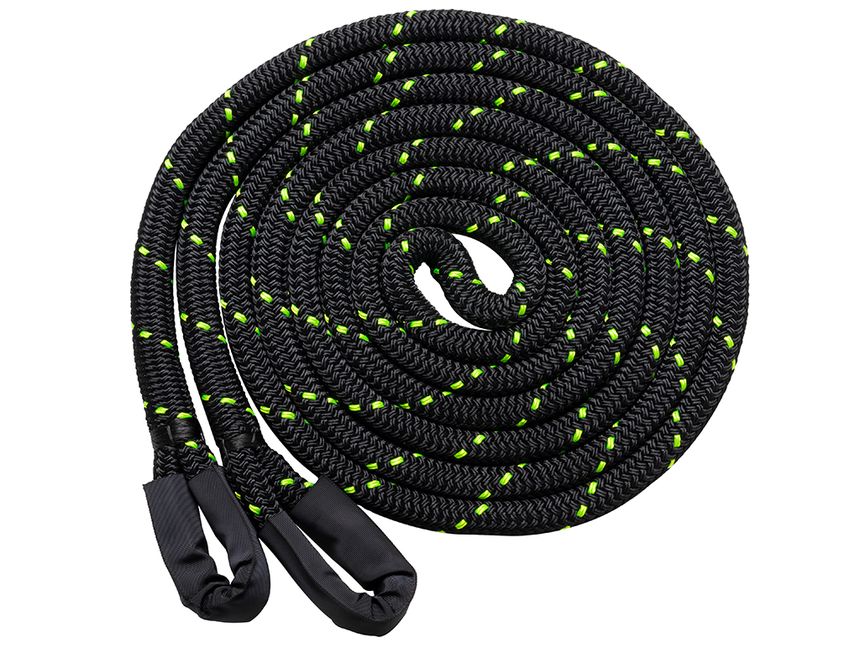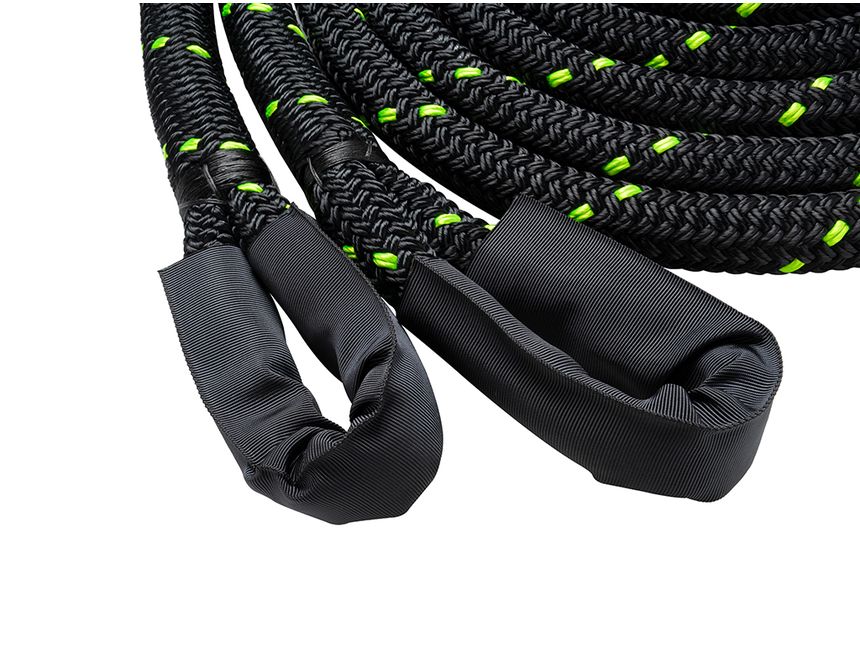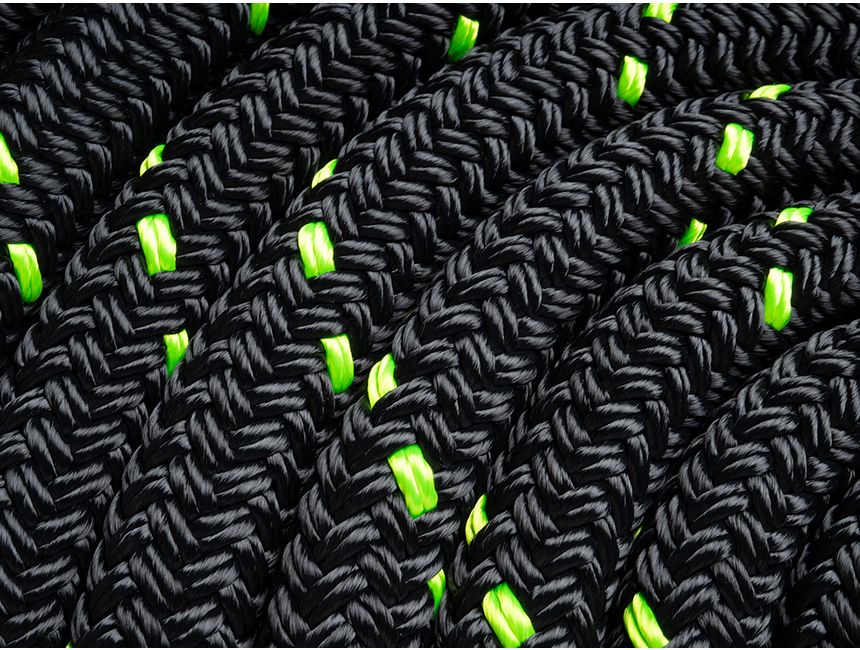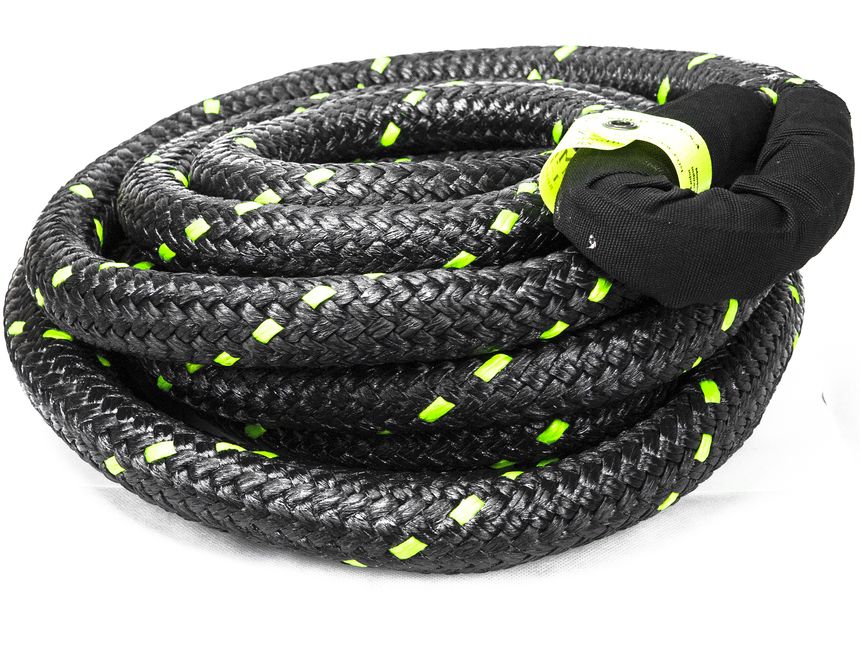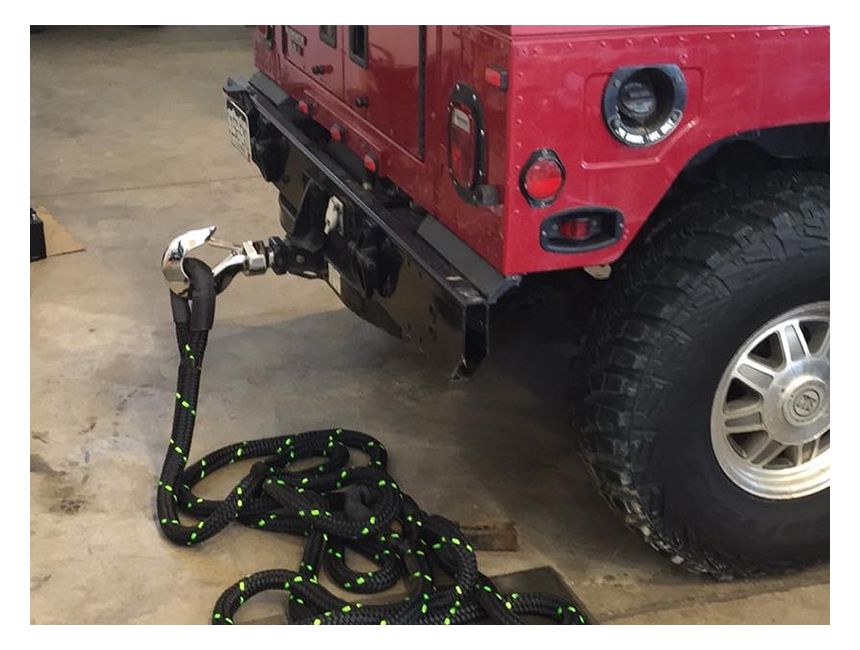 Monster Hooks Extreme Recovery Rope 59,000 LB
description

install

warranty

reviews

Q&A
description
Features a 1.25" diameter and 30' length, designed for kinetic energy recovery
Boasts an impressive breaking strength of 59,000 lbs
Made with a high-quality blend of 75% nylon and 25% polyester material
Polymer coating adds an extra layer of protection against abrasions
Integrated cordura chafe guards located on eyelets to increase durability
Provides industry-leading strength and resilience during tough off-road recoveries
Also available with a higher breaking strength of 78,000 lbs
Sold individually
Proudly made in the USA
Welcome to Havoc Offroad, the ultimate destination for Ford Bronco enthusiasts! Our website is dedicated to providing high-quality products and accessories to help you tackle any adventure in your Bronco. Whether you're hitting the trails, exploring off-road terrains, or simply cruising the city streets, Havoc Offroad has everything you need to enhance your ride.
At Havoc Offroad, we specialize in top-of-the-line recovery gear for your Ford Bronco. Our inventory includes the strongest recovery ropes in the industry, such as the Monster Hooks Extreme Recovery Rope. This rope boasts an impressive breaking strength rating of 59,000 LB to 78,000 LB and is made from 75% nylon and 25% polyester. Its bright lime green tracer lines ensure good visibility and safety in any condition, while its abrasion-resistant polymer coating protects fibers from grime and mud.
We understand the importance of having reliable and durable equipment when off-roading in your Ford Bronco. That's why we only carry the highest quality products from trusted brands. From recovery gear to suspension systems, lighting to performance upgrades, Havoc Offroad has everything you need to take your Bronco to the next level.
Our team of experienced professionals is dedicated to providing exceptional customer service and expert advice. We are committed to helping you find the perfect products to meet your needs and exceed your expectations. So, browse our selection of premium products and accessories, and let us help you unleash the full potential of your Ford Bronco!
Our Guarantee
Truck Experts a Call Away
Spec Sheet
| | |
| --- | --- |
| Type | Ropes & Straps |
| Style | Kinetic Ropes |
| Use | Recovery |
California Residents: 
Prop 65 Warning
Order Notes
Always use the appropriate rated recovery gear for your vehicle! It is paramount to carefully plan out every step before engaging in every recovery operation and exercise safety precautions. No two recoveries are alike, and each operation requires careful planning so you can perform a safe recovery. If you are unsure of what capacity you need or would help selecting a pre-assembled recovery kit or building one just for you, please give our team a call or chat with us online and we will be happy to help!
install
Always exercise extreme caution during any recovery operation. Check and double check all of your recovery gear before each use and again after use, to look for any damage to your Kinetic Recovery Ropes. It is extremely important to never use a damaged rope! Once your gear is inspected, read on for information on how to properly connect the Recovery Rope to your intended recovery points and attempt a safe and successful recovery.
To begin, wear winching or mechanic gloves to protect your hands and always use the correct sized kinetic recovery rope for the job. Then, prepare for recovery by hooking your kinetic tow rope to low points on the vehicle in need of recovery and the vehicle doing the recovering. Always begin attempting recovery with a kinetic rope by pulling the rope snug. This is referred to as a static pull. Slowly accelerate to see if the stuck vehicle will start moving. If that doesn't get the job done, try backing toward the stuck vehicle by 3-4 feet and slowly drive forward at no more than 10 mph with a running start, until your vehicle begins to slow, letting tension in the rope draw tight. Next, let off the gas, hold the brakes, and let the built-up kinetic energy transfer to the disabled vehicle to see if it moves. If the stuck vehicle still isn't budging, try backing up a little closer still, and again attempt recovery beginning with a slow running start. Be sure never to attempt a recovery with the rope at an angle to avoid injury and possibly tipping over the stuck vehicle. If this fails, you may need to try recovering with a second vehicle by pulling in tandem with a larger rope.
warranty
Monster Hooks, Inc. guarantees that the product shall be free from defects in material and workmanship at the time of delivery. After purchase, the finish is covered for 30 days. The metal is covered for the life of the product.
reviews
Q&A