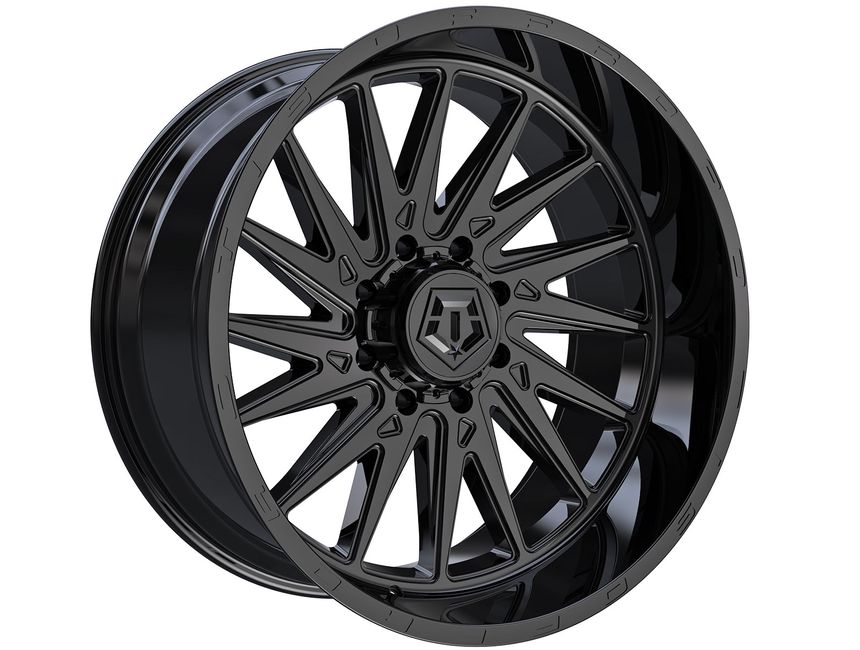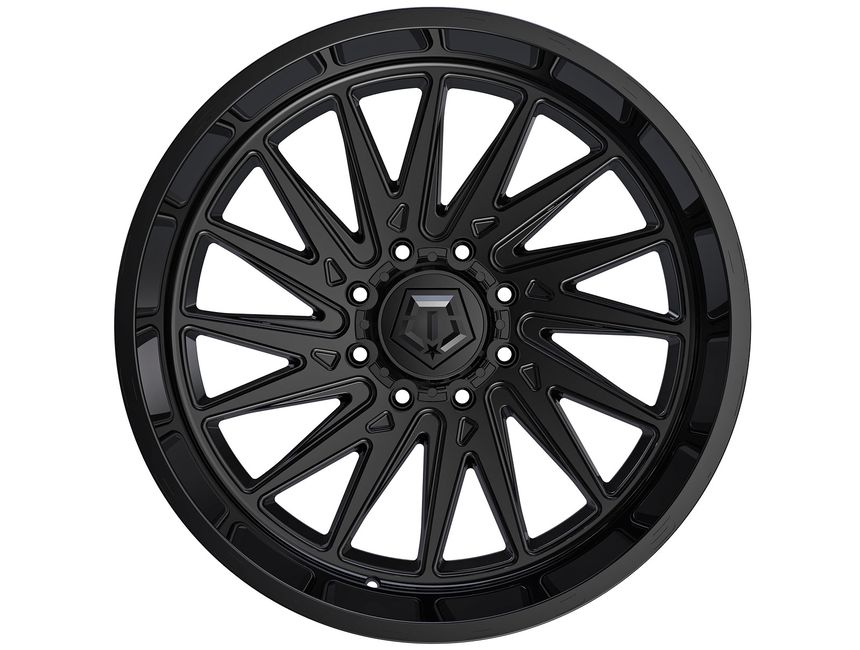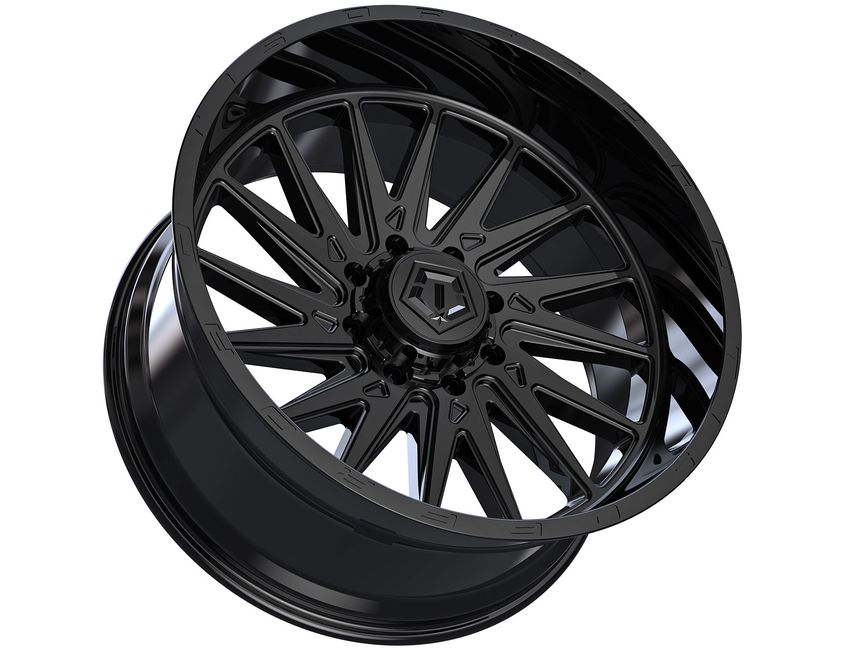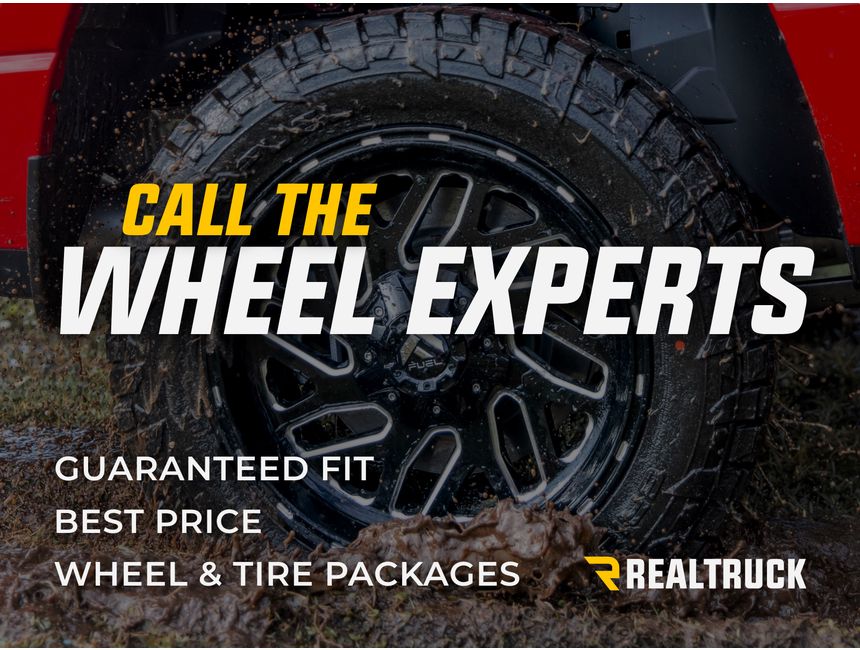 TIS Gloss Black 547 Wheels
description

install

warranty

reviews

Q&A
description
Gloss black finish
Eight v-spoke design
Smooth deep lip
Directional style
Milled "TIS OFFROAD" accented lip
"T-Star" center cap
1 year finish warranty
Lifetime structural warranty
TIS Gloss Black 547 Wheels feature a deeper lip with the option of a wide wheel with low offsets for the most aggressive stance. The 547 wheels have a rotational design and use contours to create the illusion that the spokes are split at the base towards the center cap.
Manufactured to last, each wheel is made of a durable cast aluminum in a one-piece construction. The wheel is then covered in a gloss black finish. The lip gets special treatment with "TIS OFFROAD" milled in bold letters. To complete the look, the center cap is adorned with the famous T-Star logo.
TIS, or Twenty Inches Strong, has been pushing the envelope with wheel design since 2001, when 20" rims represented the pinnacle of aftermarket wheel size and 18" were still uncommon. Now TIS continues its' dominance in the aftermarket wheel category with impressive designs and deep lips.
TIS offers classy finish options, making them an easy choice for lifted, lowered, or stock trucks. Get backed with full support since TIS wheels are covered under a lifetime structural warranty. Additionally, there is a one year warranty on the gloss black finish. Enhance your vehicle today with the perfect off-road style wheel with the 547 from TIS.
Our Guarantee
Truck Experts a Call Away
California Residents: 
Prop 65 Warning
Order Notes
Ready to customize your ride? Great! Just keep in mind when ordering aftermarket wheels, tires and/or lift kits it will likely change the way your vehicle looks, handles, and performs from that of when it was originally equipped from the manufacturer. Customers understand that these changes will vary from stock standards which may result in different handling, visibility, and braking ability from the manufacturer's original equipment. When purchasing these products, you as the customer assume all risks associated with these changes. In some cases you will need to trim, cut or modify your vehicle to ensure proper fitment to help prevent rubbing or limited turning radius. All Wheels, Tires, Lift Kits are Non-returnable unless ordered incorrectly by a Havoc Off-Road consultant or if we shipped the incorrect product. Please feel free to call our Off-Road Experts for advice and support!
Lug nuts and TPMS Sensors are not included with wheel orders. New lug nuts are required to install aftermarket wheels.
Check out the lug nuts HavocOffRoad.com has available here - Lug Nuts.
Check out the TPMS sensors HavocOffRoad.com has available here - TMPS Sensors.
install
If you are changing your wheel dimensions from stock you will want to have your speedometer and odometer recalibrated after installing your TIS wheels. Changing your wheel or tire size can affect the accuracy of your gauges. If you have any questions or concerns please feel free to give us a call.
warranty
Design Infini, Inc. Warrants the factory chrome or painted finish on products for one (1) year from the original time of purchase. The warranty covers only peeling and separation of the chrome form the wheel. The warranty does not cover surface rust. There is no warranty on gold plating.
WARRANT POLICIES:
Design Infini, Inc. Sole and exclusive obligation under this warranty shall be to repair or replace, at Design Infini, Inc. sole discretion, without charge, any Design Infini, Inc. product which is returned (freight prepaid) to the dealer form whom the wheel was originally purchased, and which, after Design Infini, Inc. examination, shows that said product has failed in normal use and service due to defects in material and/or workmanship. Such repair and replacement shall not include installation.
WARRANTY LIMITATIONS:
This is a Limited Warranty. Therefore no warranties or representations expressed or implied, including warranties of merchantability and use for fitness for particular purpose to the extent the law of the state of sale and federal law allows. Design Infini, Inc. neither assumes nor authorizes any dealer, representative or other person or entity to assume for it any obligation or liability in connection with Design Infini, Inc. products uses or applications. Design Infini, Inc. further reserves the right to make changes or improvements in design, materials or specifications or make product changes without incurring any obligations to replace, change or improve products manufactured prior hereto.
Design Infini, Inc. will not be responsible for any damage or loss caused by delays, failure, or any consequential damage regardless of cause. Design Infini, Inc. will not be responsible for labor, transportation or any other charges incurred in the replacement or repair of a defective part. This warranty gives you specific legal rights and you may also have other rights under state laws. No warranty or representation by anyone other than Design Infini, Inc. will be binding by the manufacturer.
THE WARRANTY IS VOID IF:
The product is damaged in transit or misuse, accident or negligence, or has been repaired or altered by anyone other than Design Infini, Inc.
The product is used in conjunction with any hardware, adapters, etc., other than those supplied by Design Infini, Inc.
The product has had any repairs, modifications, or changes made by anyone other than Design Infini, Inc.
Products that have been subject to corrosion of the finish due to neglect, caustic cleaning chemicals, harsh car washes, adverse weather conditions and/or improper product care.
Original invoice or sales receipt is not available for verification, or upon transfer of title on any products by the original purchaser.
reviews
Q&A