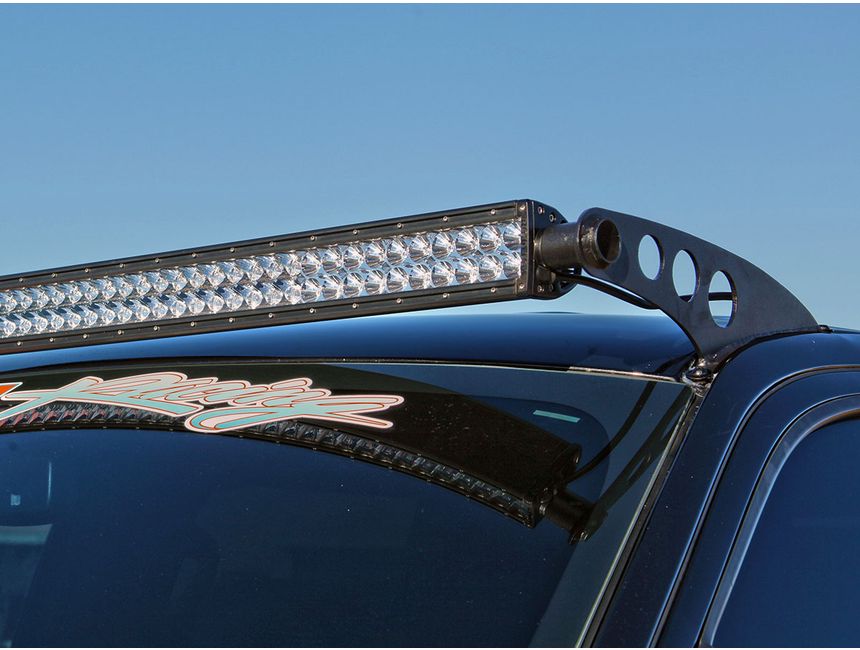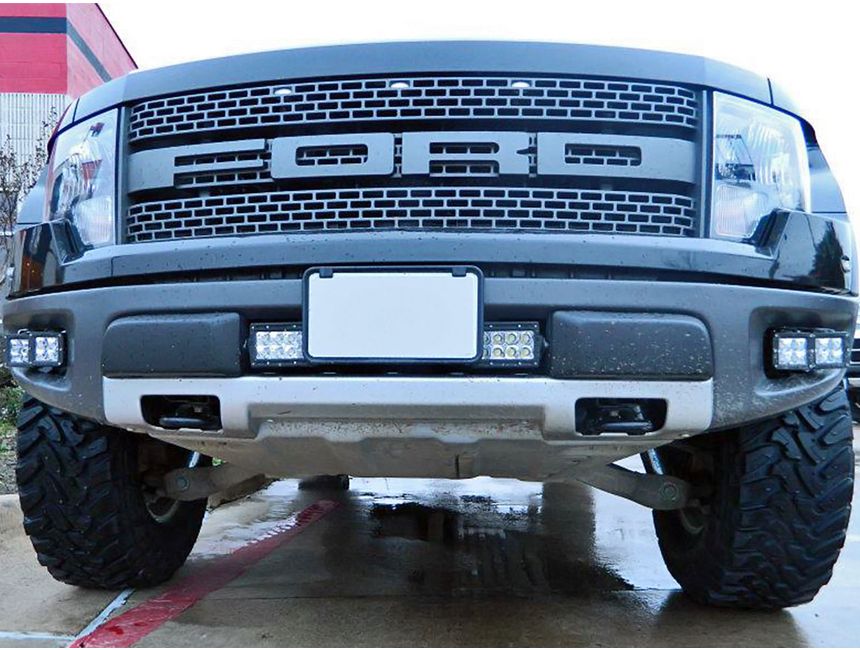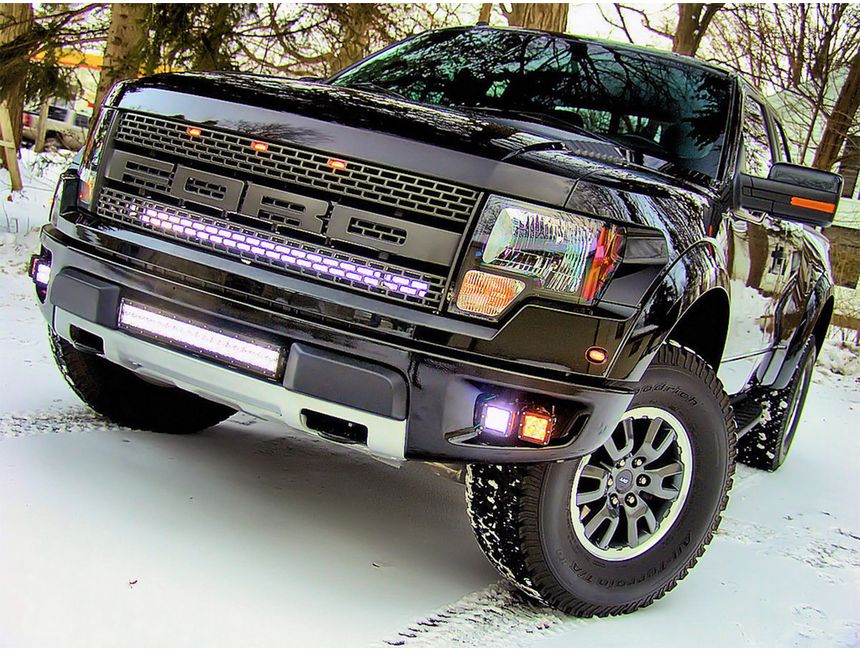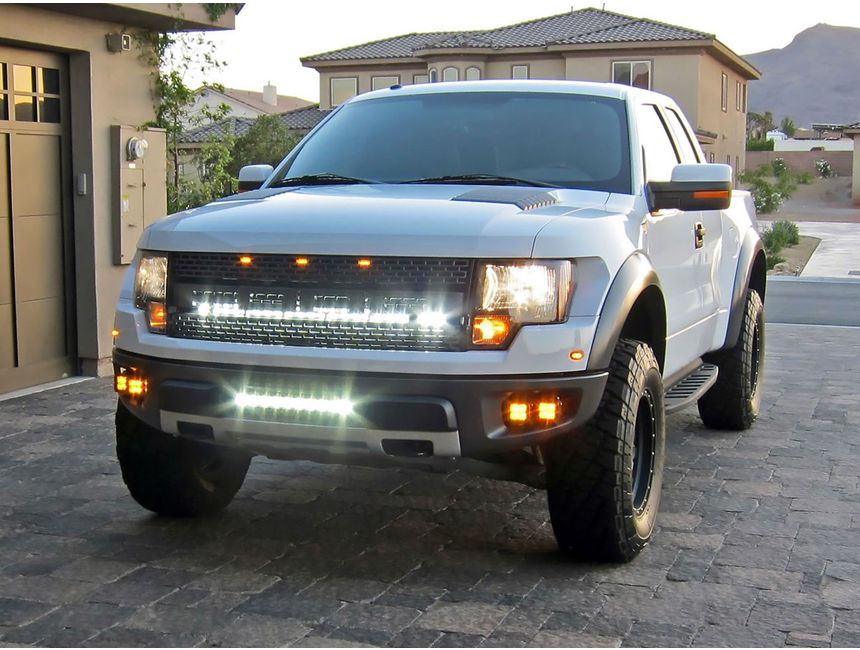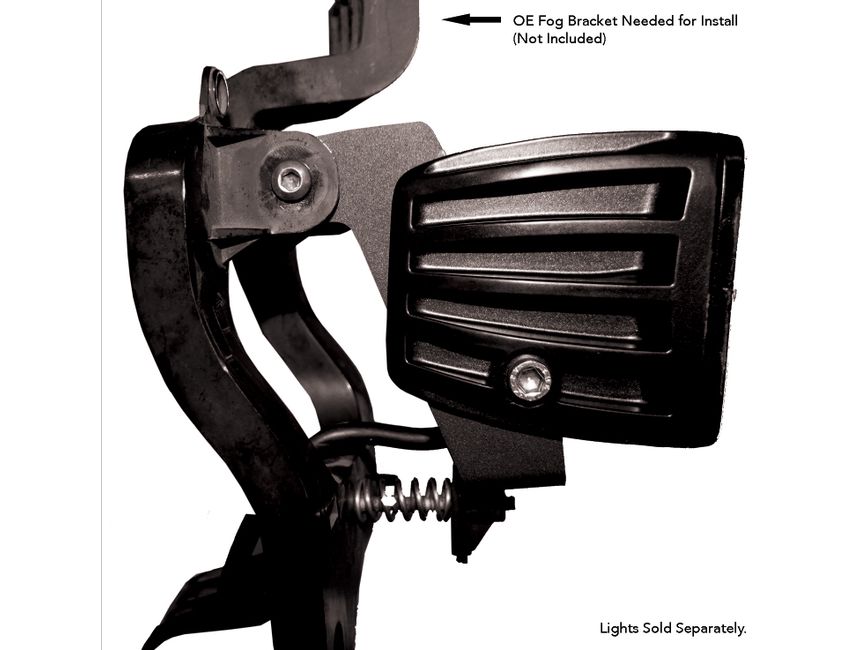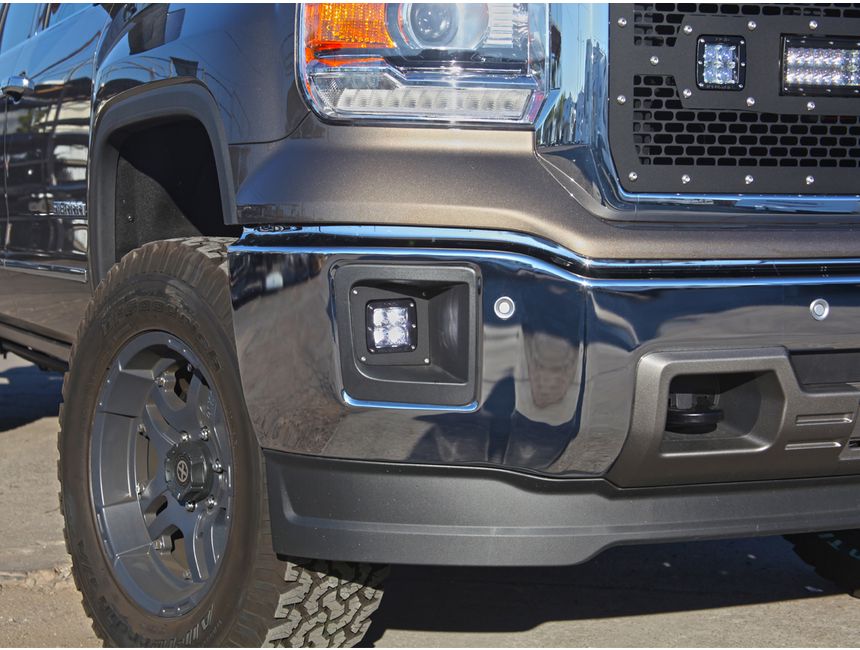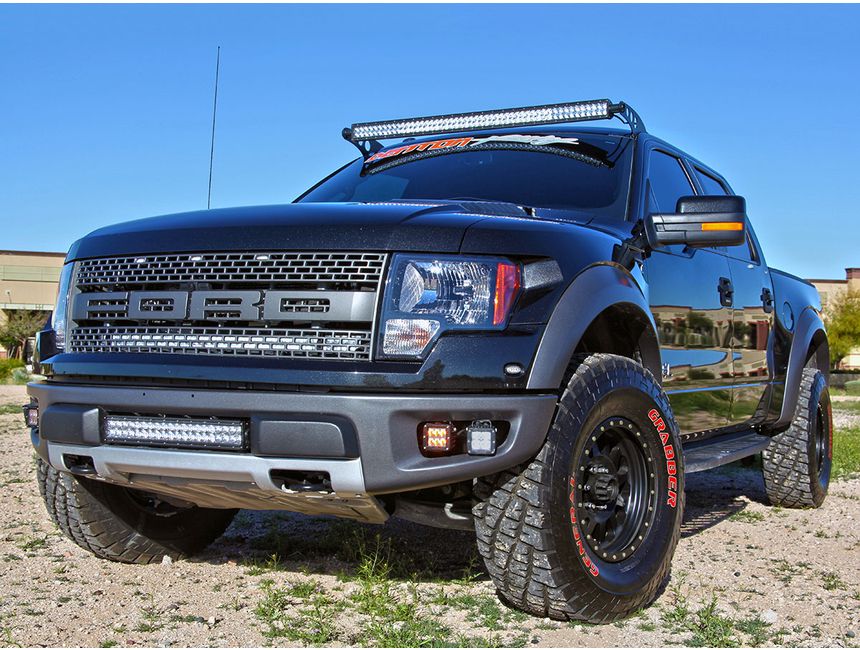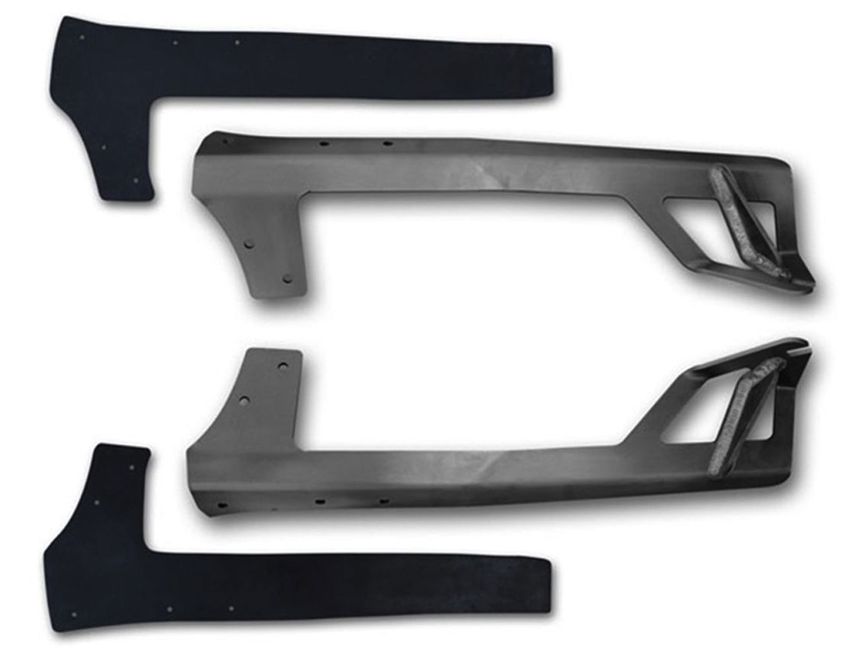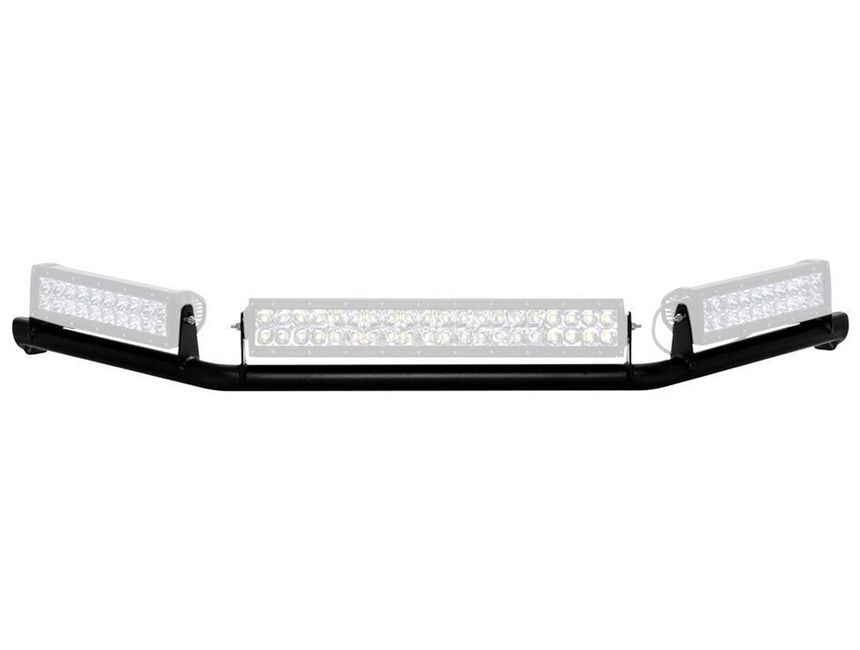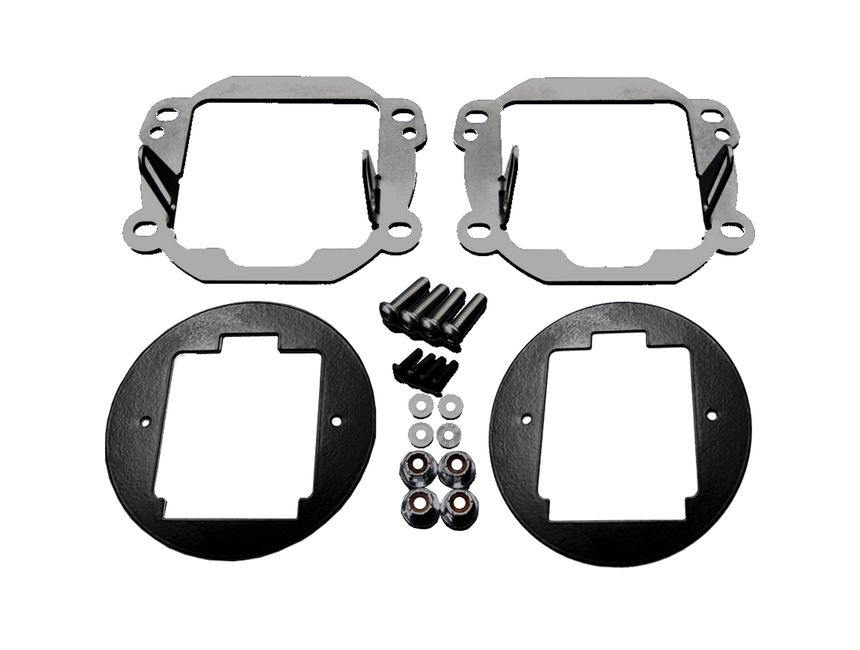 Rigid Industries Custom Light Mounting Kits
Made in the USA
description

install

warranty

reviews

Q&A
description
Get that custom fit you were looking for
Made from resilient stainless steel
Coated for your protection with a durable black powder-coat
Complete with all installation hardware so no need for duct tape or zip-ties
Proudly made right here in the USA (Gilbert, AZ)
Have you ever felt your truck or SUV is lacking in the "Wow" department? Does the thought of drilling or cutting into your ride make you want to run the other direction screaming? Well, with the Rigid Industries custom light mounting kits your vehicle can be hole free and looking way sweeter on most applications. If that doesn't intrigue you enough, think of how much easier the installation process will be not having to make up a mounting spot?
Now that we have your attention, let us cover off on some awesome benefits you will be getting from these custom brackets. Manufactured from stainless steel so tough Superman couldn't break it and coated with a resilient black powder-coat each bracket is given that quality assurance. When you are spending your hard earned cash on a Rigid Industries LED light or light bar you want to make sure that your product isn't going to just fall off. With custom mounting brackets your lights are fitted exactly for your specific year, make, and model. Tons of mounting options to choose from including fog light brackets, bumper mounts, a-pillar mounts, roof mounts & more!
If that doesn't have you sold on the Rigid Industries custom light mounting kits, does the fact that they are completely made in the USA do it for you? Not only are they made right in Gilbert, Arizona but they send you all American installation hardware (that means no duct tape needed!) Seriously, don't let these custom mounts pass you by, get them for your truck or SUV today!
Our Guarantee
Truck Experts a Call Away
Spec Sheet
| | |
| --- | --- |
| Warranty | Limited Lifetime |
| MADE IN AMERICA | Yes |
California Residents: 
Prop 65 Warning
install
Nothing is better than having something fitting custom to your ride. Okay, maybe we could think of a few other things, but hey this is a start! The Rigid Industries custom light mounting kits come with all install hardware you need to get the exact fitment to your truck or SUV. Give us a call if those pesky instructions are causing you any issues.
warranty
If the product was purchased from an authorized RIGID reseller, the product should be returned to that reseller if less than 60-days from purchase date. If it has been longer than 60-days from purchase date, please review the following and contact RIGID directly. If the item was purchased from RIGID directly, please review the following and contact RIGID.
RIGID is not liable for any charges incurred by the customer relating to installation, repair or removal of RIGID product offerings.
RIGID warrants that this product will be free from defects in material and workmanship. If you believe your RIGID product is defective, it must be returned to RIGID for inspection by their warranty claims department. After inspection, RIGID will verify that the defect was not caused by negligence, abuse, unauthorized repair or disassembly, RIGID will determine whether the product will be repaired or replaced in accordance with RIGID Limited Lifetime Warranty*.
To begin your warranty claim:
You must have a Return Merchandise Authorization (RMA) number. To get your RMA number, please fill out the warranty form
Once you have an RMA number, the product must be shipped back to Rigid Industries prepaid. Ship product to 779 N Colorado St., Gilbert, AZ 85233
Please include a copy of your original invoice (proof of purchase) if you have not registered your purchase online
Please be sure that your RMA number is clearly marked on your documentation as well as on the outside of the packaging used for shipping
Please include a short note on the problem you are experiencing
By completing the steps above, this will ensure faster processing of your claim so that RIGID can get your product back to you as quickly as possible.
*RIGID Limited Lifetime Warranty:
If RIGID determines, in its sole discretion, that your product is defective in material or workmanship, RIGID will honor your warranty claim. In some cases the product will replaced, depending on the specific timeframe of the purchase. If the product is repaired, all parts, labor, and return shipping may be covered by RIGID.
Warranty Exceptions:
10 year limited warranty - All Radiance Product Line (Light Bars & Pods)
3 year limited warranty - All Truck-Lite Headlights
2 year limited warranty - All products with powder coat/finish wear (RIGID uses the highest quality materials available. Depending on environment, powder coat can fade). Additional 2 year limited warranty products include accessories, covers, mounting options, kits (excluding light, see limited lifetime warranty), and all other items that RIGID offers as part of a closeout or discontinued sale.
1 year limited warranty - UWL (Under Water/Wake Flame) Series of lights, Interior Dome Lights, Halo Flashlights, flashlight accessories, Reflect housing, Reflect body, Reflect Clamp and ADAPT GPS Module.
No warranty offered - Reflect Mirror
RIGID, at its sole discretion, will determine the proper handling of all warranty claims. All warranties, expressed or implied, are void if our warranty claim department determines that there is sufficient evidence of one or more of the following:
Negligence: Improper installation, improper use, etc.
Abuse: Road hazards, Damage beyond the limits of "normal wear and tear."
Unauthorized Repair: Repair service performed by an unauthorized service center.
Seal Tampering: Removal of bezel or bezel screws will compromise the integrity of the water-tight seal.
Without registering your purchase or having your original proof of purchase available, the RIGID Limited Lifetime Warranty could be voided. No RIGID Limited Lifetime Warranty is available for the Capture series of lights until a warranty registration is received from the end user and approved by RIGID.
International customers please contact your internal sales contact if questions are not answered within the International Warranty Policy.
All warranties are non-transferable. Warranty terms and policies are subject to change without notice.
reviews
Q&A