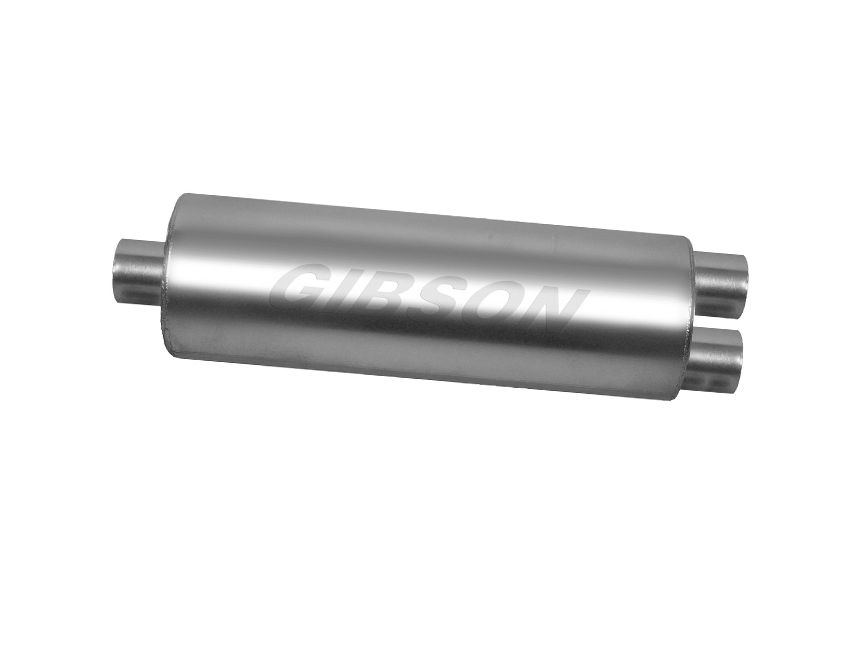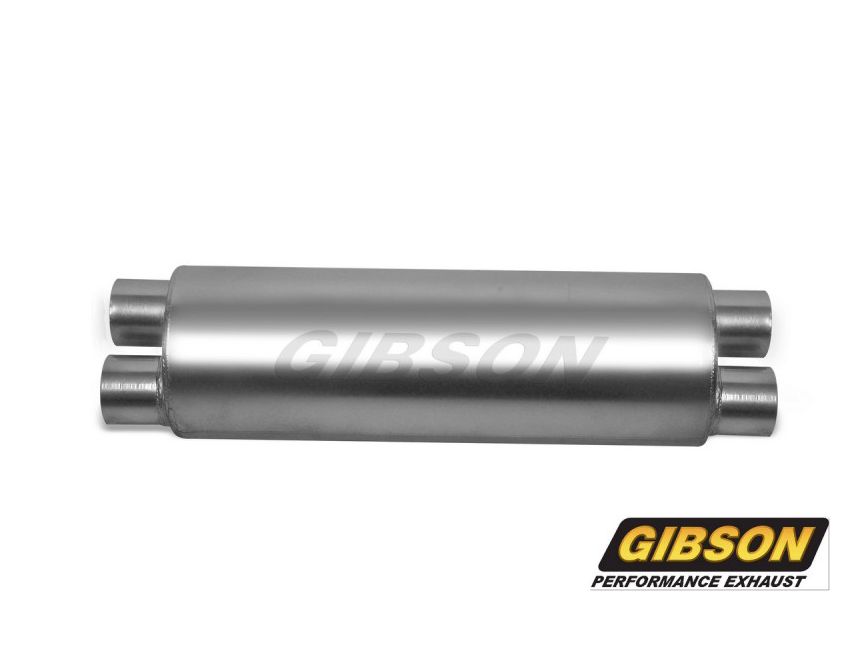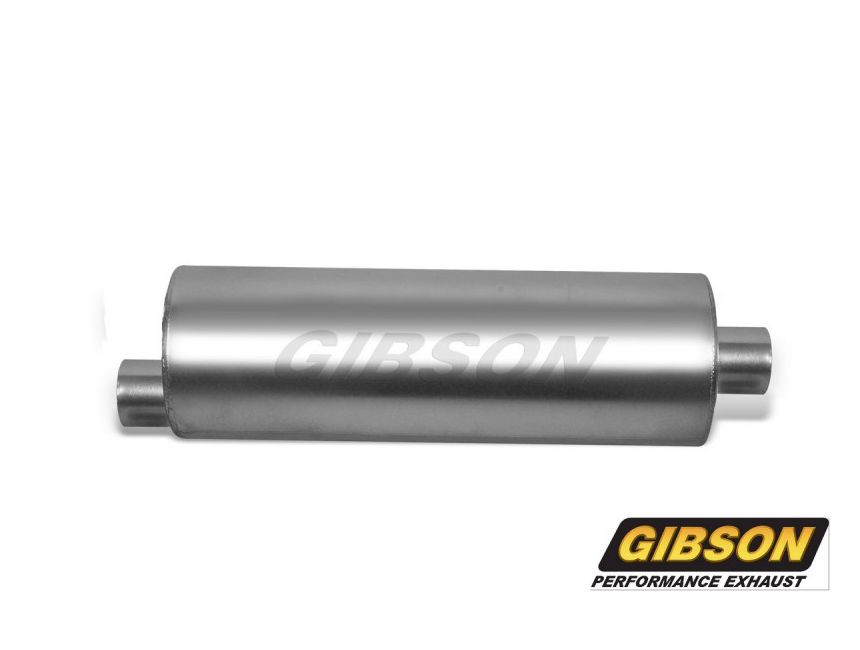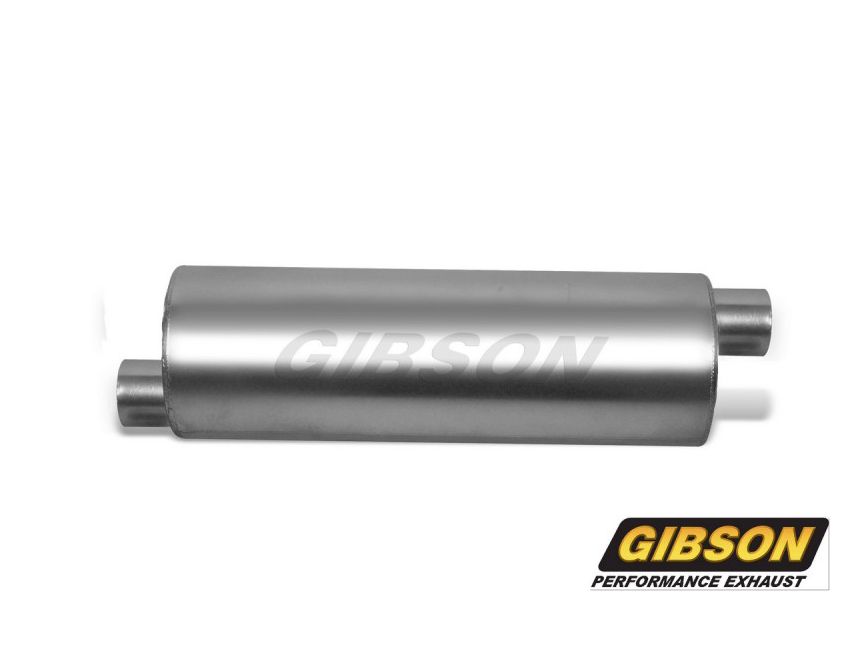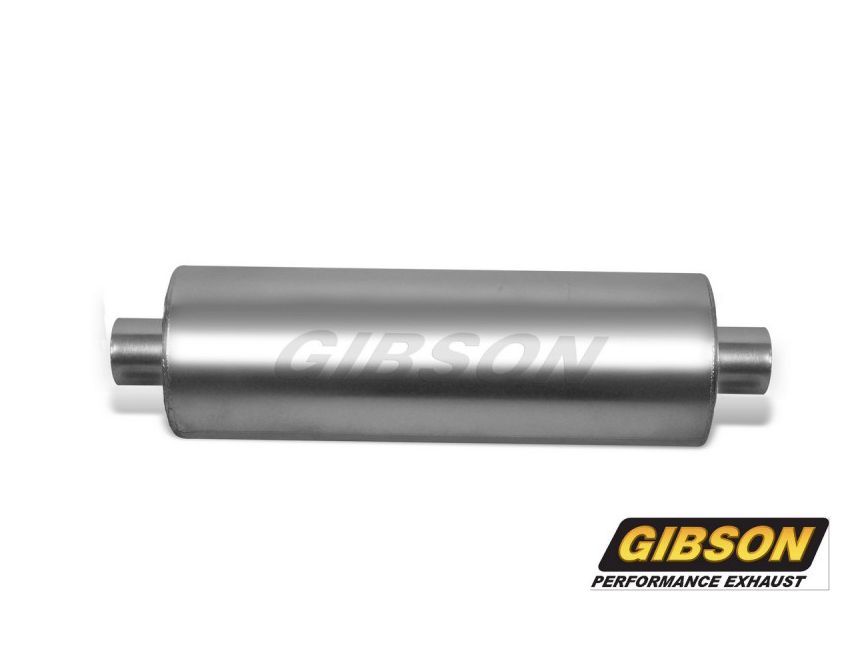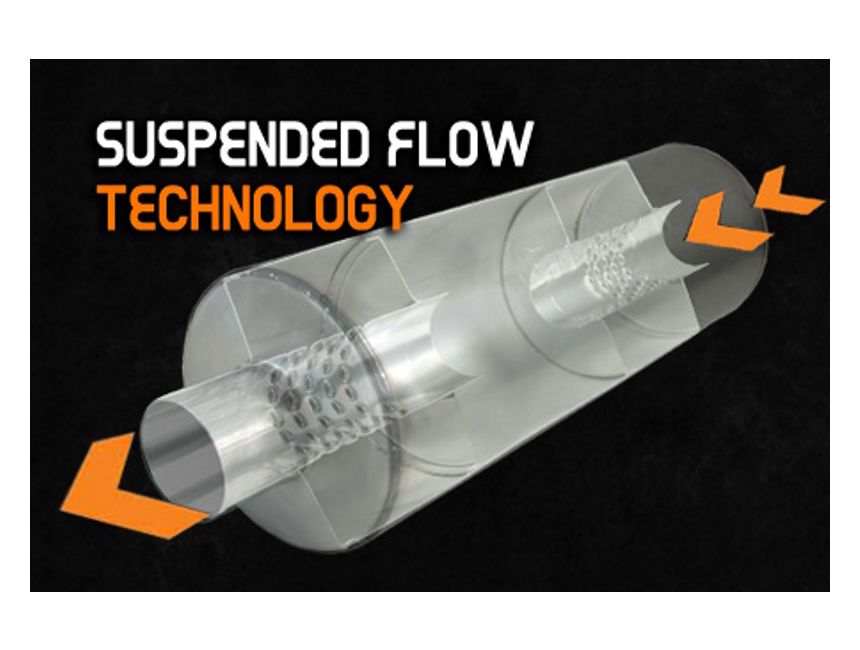 Gibson Performance Superflow SFT Mufflers
Made in the USA
description

install

warranty

reviews

Q&A
description
Stainless steel or aluminized steel construction
Fully welded seams
SFT mufflers improve horsepower, torque & fuel economy
Available in a variety of sizes
Includes different size inlets and outlets
Limited lifetime warranty
Made in the USA - Corona, CA
You want you truck to sound great, but you also don't want to rattle your brain loose in the cab. Well, Gibson Performance Superflow SFT mufflers offer the perfect combination of heart-pumping growl outside, with the just the right amount of sound inside.
Gibson Performance uses cutting edge technology to offer you the best muffler possible for your big block exhaust. Gibson Exhaust uses a "suspended flow technology" to increases to your vehicle's horsepower and torque. Adding a Superflow SFT muffler from Gibson not only gives you power gains, but can help improve your fuel economy as well. The SFT mufflers are recommended for big block engines with catalytic converters and are backed by Gibson Exhaust's lifetime warranty.
So, what are you waiting for? Get a Gibson Performance Superflow SFT muffler today!
Our Guarantee
Truck Experts a Call Away
California Residents: 
Prop 65 Warning
install
The Gibson SuperFlow SFT Muffler installation is just like any muffler installation, you're going to need to cut off the old, to weld in the new. You got questions? We got answers. Give us a call.
warranty
Gibson Performance offers a limited lifetime warranty on all of their mufflers.
Who is covered and for how long?
Gibson Performance warrants this product to be free from defects in material and workmanship for as long as the original purchaser owns the vehicle on which it was originally installed and sold within the United States.
What voids this warranty?
Failure to provide proof of purchase, Damage from collision or accidents, improper installation, altered/modified or changed in any way, off-road or racing use, vehicles equipped with non-factory supercharged, turbo-charged or nitrous oxide, road hazards, incorrect timing and external heat wraps.
Gibson Performance will not be responsible for:
This warranty does not cover corrosion, discoloration, internal rust, surface rust, or rust-through. ONLY STAINLESS STEEL PRODUCTS are warranted for rust-through. Cost of labor incurred to install or remove the product. Additional parts required to complete installation, shipping charges, loss of use of vehicle, car rentals, towing and other expenses. Damage to chrome plating, peeling, gaskets, burnout, cracking, cosmetic appearance, paint and parts blown out by "back fire". Customer's individual sound preference or mufflers meeting the specific sound ordinance in any city, county or state. Inconveniences or consequential damages occasioned by failure of the product, or expressed or implied warranty with respect to this product other than as set forth herein.
How you can get service if a problem occurs:
If you believe you have a defective part contact our Customer Service Department for a Return Authorization Number. The original product must be returned to the factory, freight pre-paid with a copy of your original sales receipt and a description of the problem.
What we will do to correct the problem:
If a defect in workmanship or materials is found by our factory inspection, our sole obligation shall be to repair or replace the product. This warranty only covers the product and not the labor cost of removal, installation or shipping charges. The obligations of Gibson under this warranty are limited, and shall not exceed the cost of non-confirming parts.
reviews
Q&A