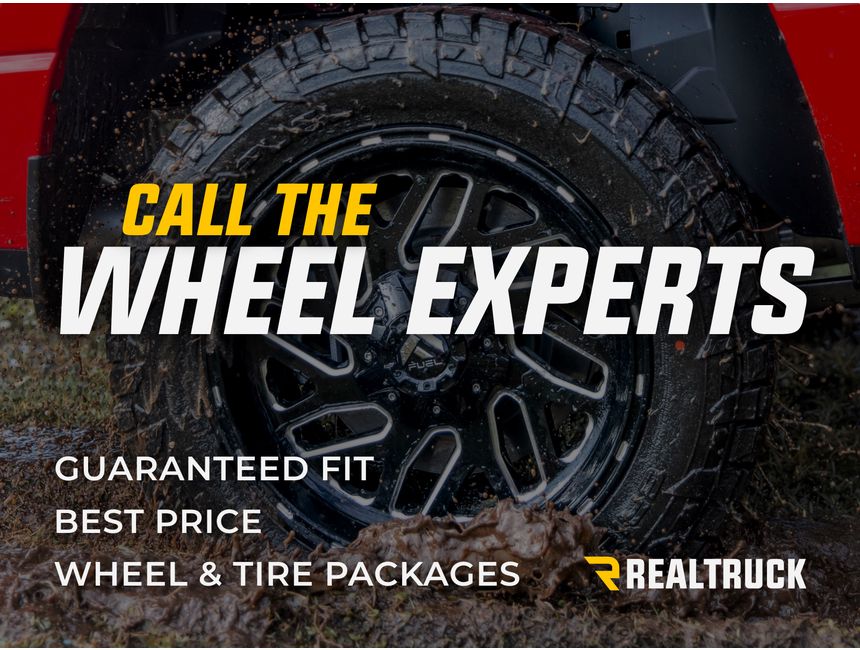 Fuel Gloss Black Assault Wheels
Call-in Special Buy a set of Fuel wheels along with Nitto, Falken, or Fuel tires, and get them mounted, balanced, and shipped for free! TPMS not included. See More.
description

install

warranty

reviews

Q&A
description
Beautiful 8 spoke design
Gloss black finish with milled accents
Constructed of cast aluminum
Available in many different sizes
Limited lifetime warranty
Sold individually
If you have Fuel black Assault wheels on your truck there is absolutely no way they won't be tearing up the asphalt. In reality that most likely won't happen, but with a name like "Assault" it gets your imagination going. These gnarly wheels are constructed out of cast aluminum that is built to last.
Fuel black Assault wheels come in matte black with milled accents that are going to stand out against any other truck on the road. With a beautiful eight spoke design you'll have all your friends drooling over them so make sure they are at least five feet away from your wheels in distance. Slobber is restricted from these wheels.
These Fuel black Assault wheels come in many different sizes from 17 inches to 22 inches and fit many different trucks and SUVs. They are sold individually so make sure you get the desired quantity you want. What else are you waiting for? Put yours into the cart now!
Our Guarantee
Truck Experts a Call Away
California Residents: 
Prop 65 Warning
Order Notes
Ready to customize your ride? Great! Just keep in mind when ordering aftermarket wheels, tires and/or lift kits it will likely change the way your vehicle looks, handles, and performs from that of when it was originally equipped from the manufacturer. Customers understand that these changes will vary from stock standards which may result in different handling, visibility, and braking ability from the manufacturer's original equipment. When purchasing these products, you as the customer assume all risks associated with these changes. In some cases you will need to trim, cut or modify your vehicle to ensure proper fitment to help prevent rubbing or limited turning radius. All Wheels, Tires, Lift Kits are Non-returnable unless ordered incorrectly by a Havoc Off-Road consultant or if we shipped the incorrect product. Please feel free to call our Off-Road Experts for advice and support!
Lug nuts and TPMS Sensors are not included with wheel orders. New lug nuts are required to install aftermarket wheels.
Check out the lug nuts HavocOffRoad.com has available here - Lug Nuts.
Check out the TPMS sensors HavocOffRoad.com has available here - TMPS Sensors.
install
If you are changing your wheel dimensions from stock you will want to have your speedometer and odometer recalibrated after installing your Fuel wheels. Changing your wheel or tire size can affect the accuracy of your gauges. If you have any questions or concerns please feel free to give us a call.
warranty
Under normal and reasonable use, wheels produced by Fuel Off-Road Wheels are warranted against STRUCTURAL DEFECT in material as long as the ORIGINAL owner/purchaser owns the wheels. Under normal and reasonable use, wheels produced by Fuel Off-Road Wheels are warranted against defect in workmanship or materials to the ORIGINAL owner/purchaser for a period of one year from the date of purchase.
This warranty is limited to the repair or replacement of wheels, at the discretion of Fuel Off-Road Wheels, for any wheels determined to be defective and covered under warranty. Installation costs, transportation costs or loss of use is not covered under this warranty. Accessories determined to be defective in workmanship or materials while the wheel is under warranty will be repaired or replaced. Wheels will not be replaced due to defects in accessories.
Warranty claims must be processed through the original dealer or distributor that the wheels were purchased from
THIS WARRANTY SHALL NOT APPLY TO:
Wheels NOT purchased from an authorized dealer.

Any damage or defect caused by abuse, misuse, neglect or accident. Any damage or defect caused by racing or off-road use or by road hazard impact.

Wheels that have been altered repaired or modified.

Wheels installed with spacers or adapters.

Wheels installed with incorrect tire sizes or used with excessive vehicle loads.

Wheel corrosion or cosmetic flaws occurring after purchase due to chemicals, caustic cleaning agents, climate conditions or neglect.

Chrome pitting or discoloration due to lack of maintenance.

Blemishes, peeling or discoloration on the back side of the wheel.

Fading or discoloration of chrome or painted accent accessories caused by exposure to caustic elements.

Appearance blemishes or defects on wheels that have been mounted.

Wheels damaged by shipping or handling. Inspect shipments and contact the shipping company if any products are damaged. Shipping damage claims must be filed with the delivery carrier.
The Fuel Off-Road Warranty is valid only to the original consumer/purchaser when the wheel is returned to the authorized dealer from whom it was purchased, freight prepaid with proof of purchase. This Warranty does not cover removal or installation expense.
reviews
Q&A