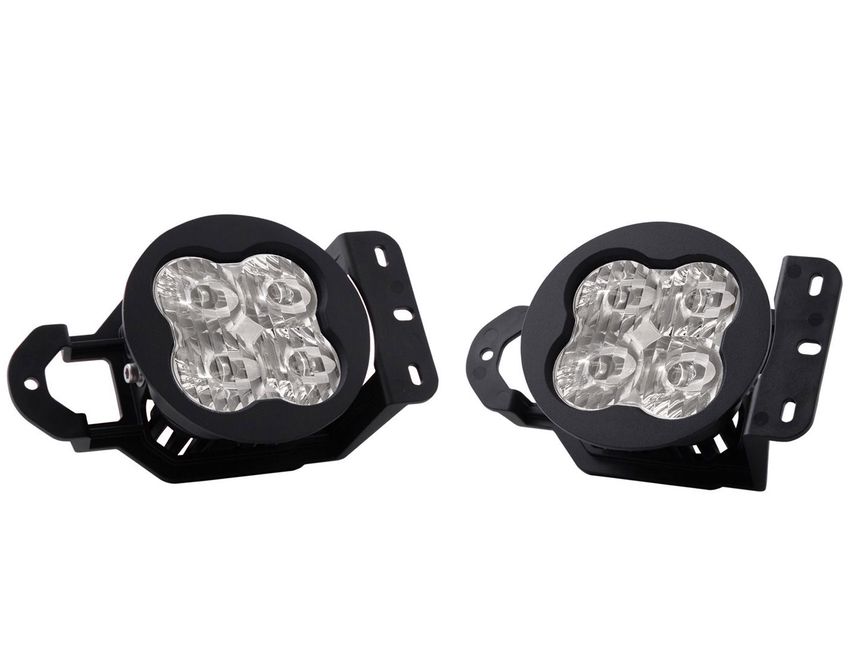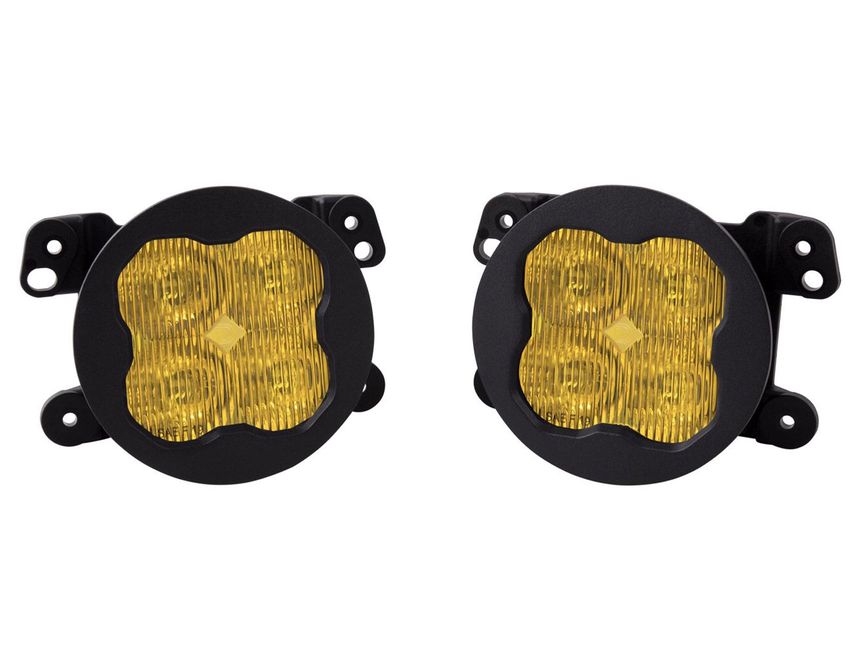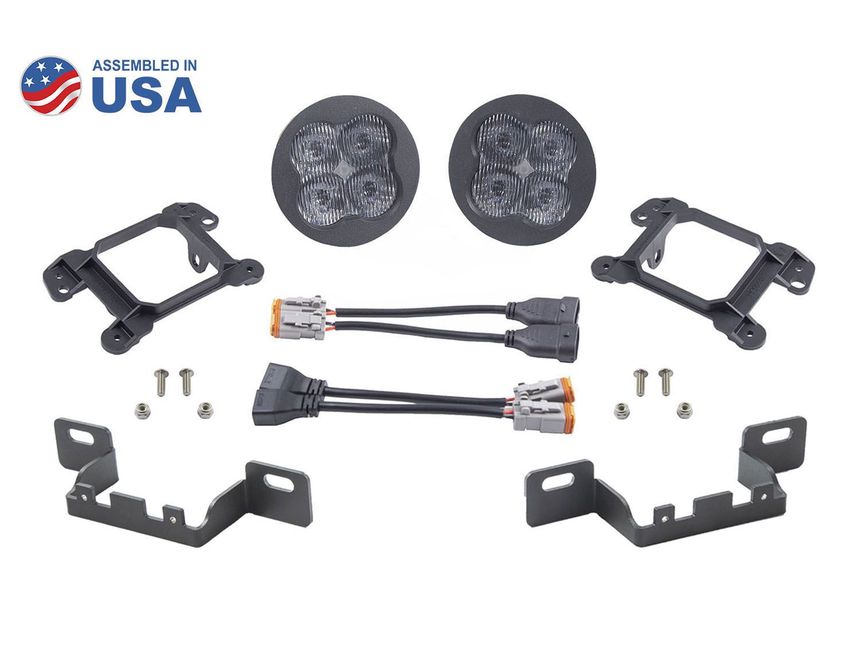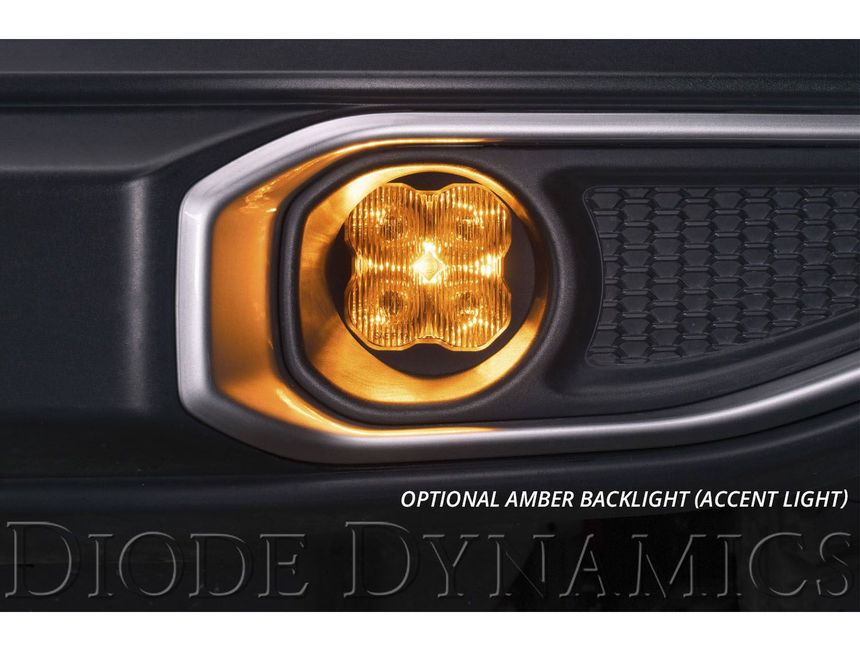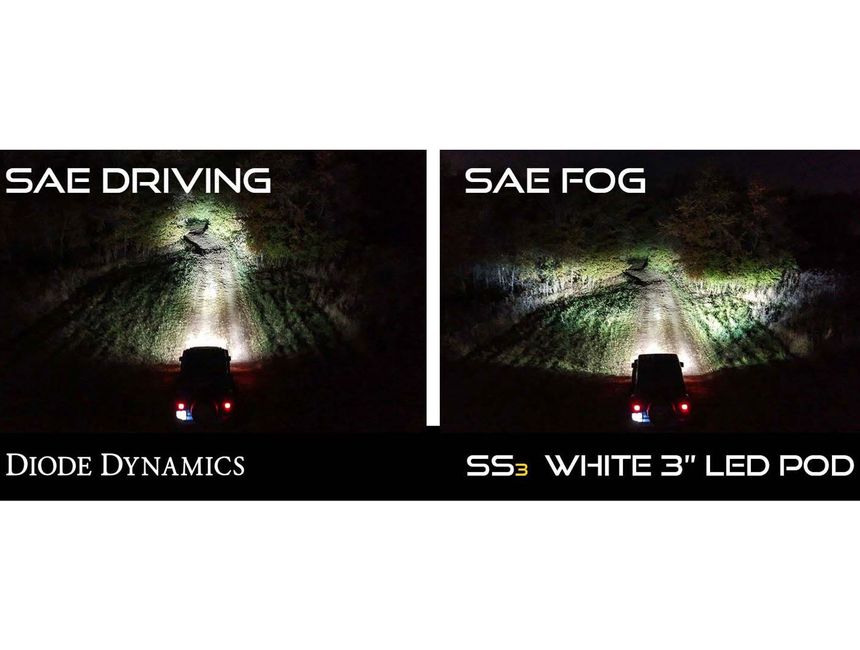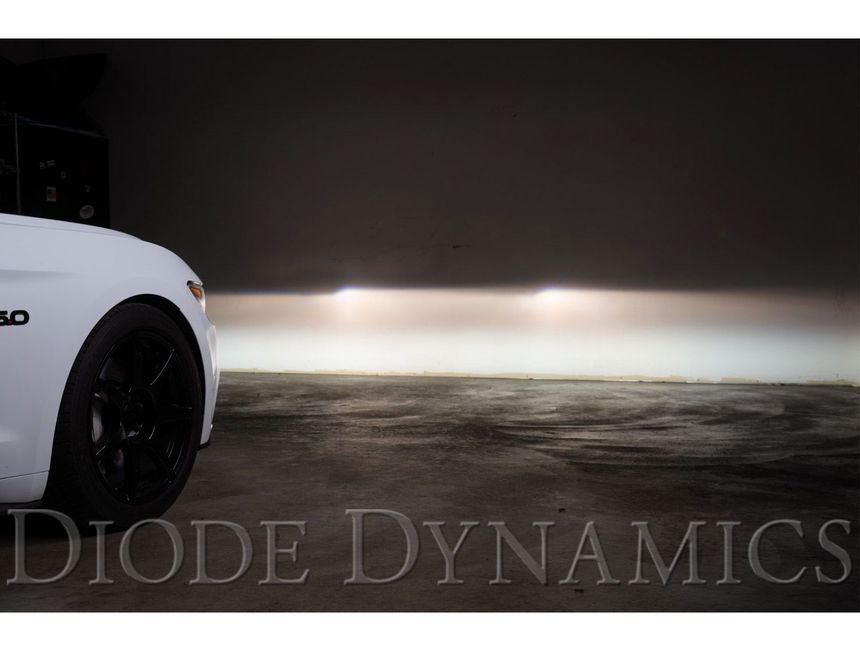 Diode Dynamics SS3 Custom Kit Backlit LED Lights
description

warranty

reviews

Q&A
description
Available in SAE Fog and Driving
Plug and play installation
TIR (Total Internal Reflection) optics
Amber backlit
Made to look close to factory style appearance
8 Year warranty
The Diode Dynamics Custom SS3 amber backlit lights gives you a higher output intensity in a 3-inch light then anyone in the industry. With custom TIR optics they light up everything in such a small package. Offering SAE Fog and Driving beam patterns as well an amber backlit color makes this light a great buy.
With the SS3s offering Sport, Pro, and Max series you'll be sure to find the right light to fit your budget. The Sport model uses high-intensity LEDs and is the best bang for the buck you'll find. The Pro model steps things up in a big way, with double the total power. Finally, the Max model is designed with cutting-edge automotive emitters, for both high power and extreme intensity. TIR optic in the SS3 serves as both the optic and main lens for greater efficiency and light output. When this is paired with high-intensity LEDs. The light output is much better than other LED pods using basic reflectors. These lights come with vehicle specific connecters and brackets making installing and replacement a breeze. With Diode Dynamics proven track record of making high quality lights and offering an 8-year warranty. You know these lights are going to be great for whatever night driving you will be doing.
Diode Dynamics custom SS3 LED lights are the next leveling on and off-road lighting. So, do yourself and your vehicle a favor and place an order today!
Our Guarantee
Truck Experts a Call Away
California Residents: 
Prop 65 Warning
warranty
Diode Dynamics carries an 8-year Limited Warranty on select products. Currently, this includes and is limited to all Stage Series products.
After 3 years of Replacement Limited Warranty, Diode Dynamics will continue to warrant for 5 additional years that select products are free of manufacturing defects. This provides Limited Warranty coverage for a total of 8 years from when the product was purchased. See exceptions and limitations below.
These products must be returned at the customer's expense to Diode Dynamics, for inspection, and will be replaced or repaired, at the sole discretion of Diode Dynamics. Shipping back to the customer will be covered by Diode Dynamics.
Exceptions, Limitations, and Stipulations
Components: If a problem exists with a single component, Diode Dynamics may replace only the component needed to restore function.
Warranty Timing: All schedules are based on the number of days between original purchase date and receipt of RMA information by Diode Dynamics. All warranties are non-transferable. Warranty terms, policies, and limitations are subject to change without notice.
Surface Finish: Many Diode Dynamics products feature treated surfaces, with paint, powdercoating, anodization, UV coating, etc. These coatings, while durable, are not designed to last indefinitely, and wear out over time depending on use. To prolong lifespan, we recommend that products are shielded from UV light when possible, cleaned regularly using mild detergents, and that they are not subjected to abrasives or damage. Surface finishes that wear out from regular wear and tear are not covered under warranty. If damage in coatings appears within the initial 3 Year Replacement Limited Warranty, and is determined to be caused by manufacturing defect, it will be covered or repaired. Surface finish issues are not covered under the 8 Year Limited Warranty, for any reason.
Condensation: Certain products from Diode Dynamics contain sealed volumes of air. High-power LEDs create a large amount of heat, so the air expands and contracts as the lamp heats up and cools down. Pressure-equalizing vents are used whenever possible to prevent damage to the seal of the lamp, but this can occasionally introduce moisture in the air, especially with high humidity. Under certain circumstances, condensation may collect on the outside lens of the product, as it is much cooler than the rest of the lamp. This condensation is normal, and not covered under warranty. Condensation can be removed by allowing the lamp to fully warm up, or reducing outside humidity. If moisture buildup becomes greater than simple condensation, this indicates an issue with the product seal, and Diode Dynamics will cover it under warranty, in its sole determination. When making warranty claims for moisture buildup, we encourage you to include photographs showing the extent of the moisture.
Installation and Labor: Diode Dynamics product warranties are limited to coverage of products only. Diode Dynamics does not warranty or offer compensation or coverage of installation labor or time that may be required for replacement of warranty items. We strongly encourage customers to contact us prior to seeking outside assistance in diagnosis of any product issue.
All warranties, expressed or implied, are void if our warranty claim department determines that there is sufficient evidence of one or more of the following:
Negligence: Improper installation or improper use, including using or installing any product in a manner not specified by Diode Dynamics, or damage caused by improper installation.
Abuse: Damage beyond the limits of "normal wear and tear."
Product Modifications or Repair: See below.
Unauthorized Dealer Purchase: Purchase of items through any unauthorized party. We encourage you to contact Diode Dynamics prior to purchase to verify the seller is authorized.
reviews
Q&A