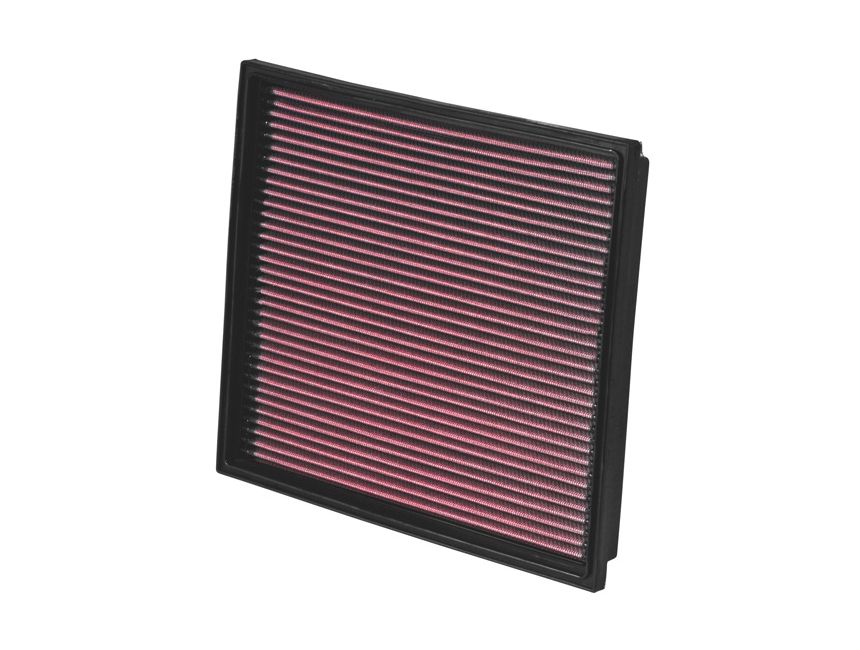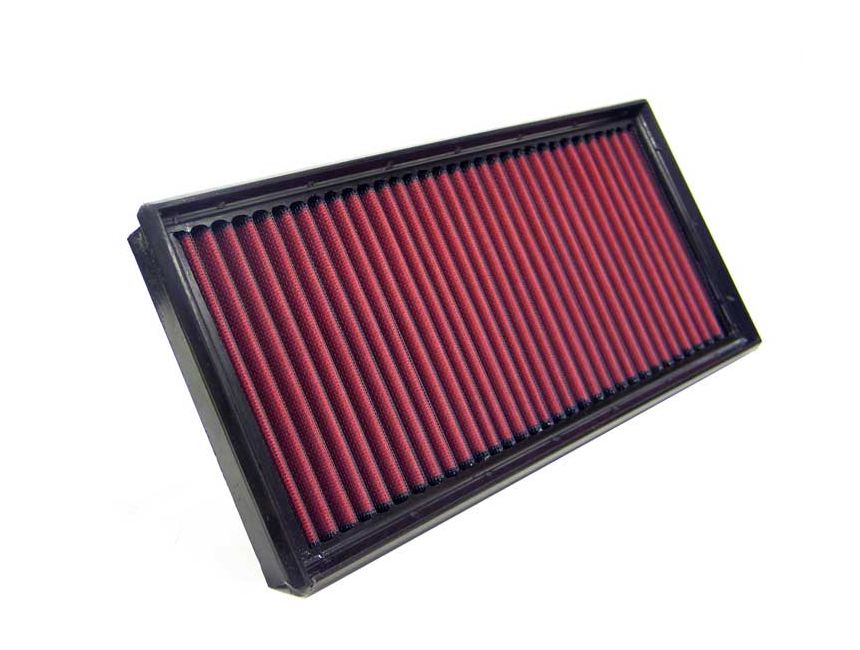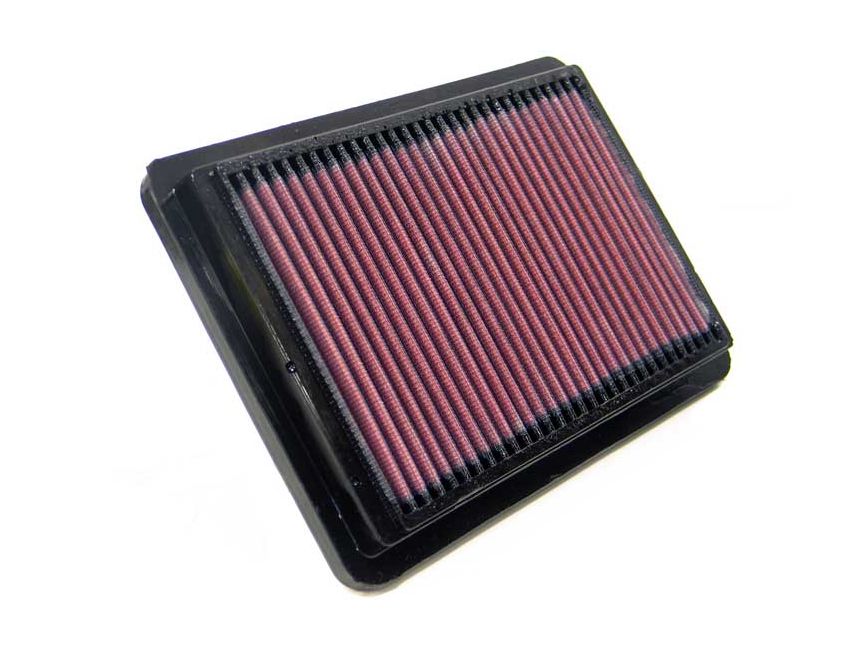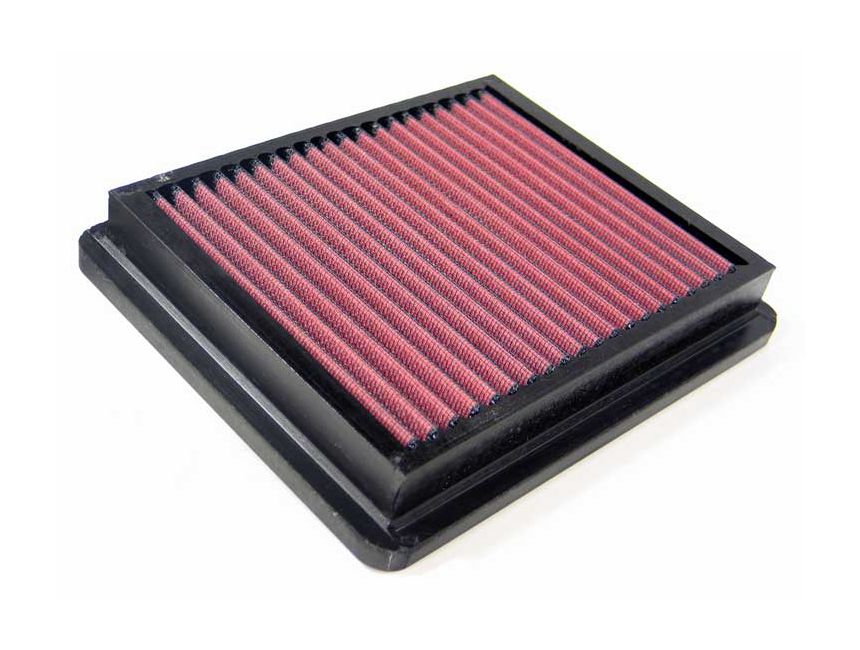 K&N OE Direct Fit Stock Replacement Air Filter
description

install

warranty

reviews

Q&A
description
Creates a high air flow with excellent filtration
Designed to increase horsepower and acceleration
Designed to be washable and reusable
Direct replacement of factory air filter
Will NOT void vehicle warranty
Lasts up to 50,000 miles before cleaning is required depending on driving conditions
Backed by K&N Million Mile limited warranty
Emissions legal in all 50 US States
K&N air filter will last the life of your truck, car, or SUV
Works with original equipment manufacturer vehicle electronics
Easy high performance add-on
Environmentally friendly
K&N air filters are the original high-flow air filters. Since 1969 K&N Engineering has been designing, manufacturing, and enhancing high-flow air filters truck, car, SUV, and motorcycle enthusiast interested in maximizing horsepower, acceleration, and fuel-efficiency.
K&N not only has more applications than any other manufacturer of similar product, these guys invented the high-flow category and high-flow technology. The K&N FilterCharger air filter is designed to achieve high, virtually unrestricted air flow while maintaining filtration levels critical to ensure long engine life. A K&N filter directly replaces the factory filter, making for a quick and easy install.
K&N air filters are constructed using 4 to 6 layers of cotton gauze, which is between two epoxy-coated aluminum wire screens. The cotton is treated with a formulated oil, which is designed to capture dust particles, allowing for a cleaner air to pass through to the engine. K&N filters can last up to 50,000 miles before needing to be cleaned depending on driving conditions. Once cleaned, they go right back to work under the hood. This filter is going to last longer than the vehicle it's installed in, and K&N backs that statement with a million mile limited warranty.
Get you K&N air filter today, and reap the benefits for a long time!
Our Guarantee
Truck Experts a Call Away
California Residents: 
Prop 65 Warning
install
K&N direct fit stock replacement air filters are a direct replacement of the factory air filter. K&N air filters can be installed in a matter of minutes, and those precious minutes will pay off indefinitely. If you have any questions, give us a call.
warranty
K&N® 10-YEAR/ MILLION MILE LIMITED WARRANTY
THIS LIMITED WARRANTY GIVES YOU SPECIFIC LEGAL RIGHTS AND YOU MAY ALSO HAVE OTHER RIGHTS, WHICH VARY FROM STATE TO STATE. THIS LIMITED WARRANTY CAN ALSO BE FOUND ONLINE AT www.knfilters.com/warranty. WE LIMIT THE DURATION AND REMEDIES OF ALL IMPLIED WARRANTIES, INCLUDING, WITHOUT LIMITATION, THE WARRANTIES OF MERCHANTABILITY AND FITNESS FOR A PARTICULAR PURPOSE TO THE DURATION OF THIS EXPRESS LIMITED WARRANTY. SOME STATES DO NOT ALLOW LIMITATIONS ON HOW LONG AN IMPLIED WARRANTY LASTS.
WHAT DOES THIS WARRANTY COVER?
This warranty covers defects in materials and workmanship of your K&N OE Replacement Air Filter and Intake System (the "Product"), with the exceptions stated below.
WHAT DOES THIS WARRANTY NOT COVER?
This warranty does not cover damage due to (a) transportation, (b) storage, (c) improper use, (d) failure to follow the Product instructions or to perform any preventive maintenance, (e) modifications, (f) unauthorized repair, (g) normal wear and tear, (h) any type of racing or competition, (i) any off-road use, or (j) external causes such as accidents, abuse, or other actions or events beyond our reasonable control (e.g., acts of God and natural disasters).
HOW LONG DOES THE COVERAGE LAST?
This warranty lasts for 10-Years or a Million Miles, whichever comes first, from the date the product was purchased. The warranty period will not be extended if we repair or replace the Product.
WHAT WILL K&N DO?
We will repair any Product that proves to be defective in materials or workmanship. If repair is not possible, we will either replace your Product with a new Product of similar composition and price, or refund the full purchase price of your Product, at our sole discretion. There is no charge for inspection.
HOW DO I GET SERVICE?
If you are ever dissatisfied with the materials, workmanship or performance of this Product, just give K&N a call at 1-951-826-4000 and we will be happy to assist you.
LIMITATION OF LIABILITY
THE REMEDIES DESCRIBED ABOVE ARE YOUR SOLE AND EXCLUSIVE REMEDIES AND OUR ENTIRE LIABILITY FOR ANY BREACH OF THIS LIMITED WARRANTY. OUR LIABILITY SHALL UNDER NO CIRCUMSTANCES EXCEED THE ACTUAL AMOUNT PAID BY YOU FOR THE PRODUCT, NOR SHALL WE UNDER ANY CIRCUMSTANCES BE LIABLE FOR ANY CONSEQUENTIAL, INCIDENTAL, SPECIAL OR PUNITIVE DAMAGES OR LOSSES, WHETHER DIRECT OR INDIRECT.
reviews
Q&A